Ukrainians will consider European integration to be successful if they see improved services in local hospitals, renewed roads in their settlements, while EU membership is not fundamental for most respondents. This was told during the presentation of the opinion poll results on Ukrainians' attitudes towards European integration at the regional level by Alyona Getmanchuk, Director of the New Europe Center, and Olha Stefanyshyna, Director of the Government Office for European and Euro-Atlantic Integration.
In particular, the poll showed that Ukrainians will believe in the success of European integration when they begin to see an improvement in services at hospitals, kindergartens and schools. Nearly 40% of Ukrainians consider this the clearest indicator that eurointegration has reached their oblast. For about 35% of Ukrainians, successful eurointegration will be evident in better transport infrastructure: rebuilt roads, safe and comfortable public transportation. A similar number of those surveyed said that successful European integration would bring new jobs and foreign investors.
Among the two obstacles to European integration at the oblast level, Ukrainians name bribery among local officials and the lack of budget funding.
Full membership of Ukraine in the EU matters to only about 33% of Ukrainians. However, only 14% of Ukrainians said that Ukraine should stop trying to get closer to the EU altogether.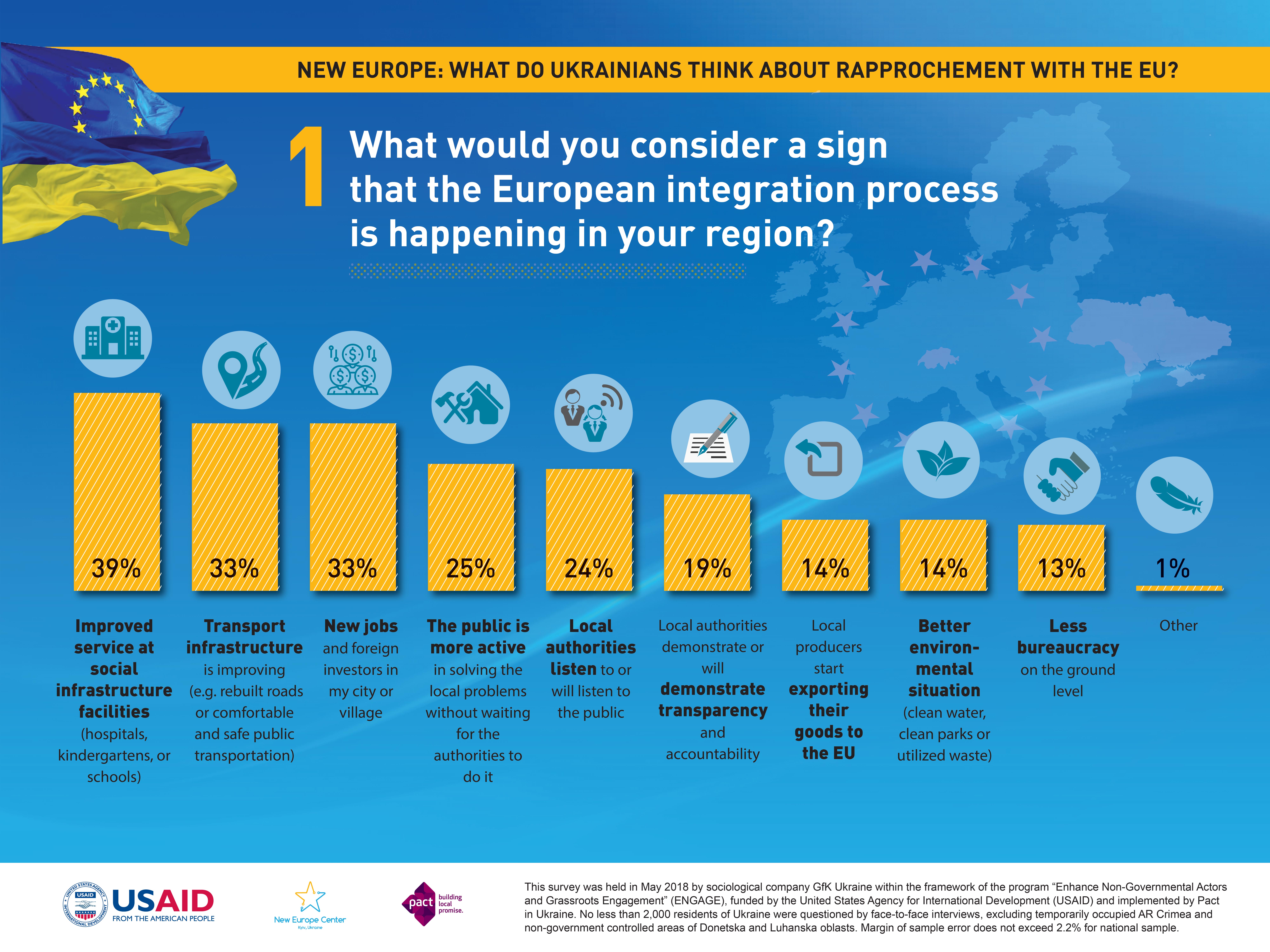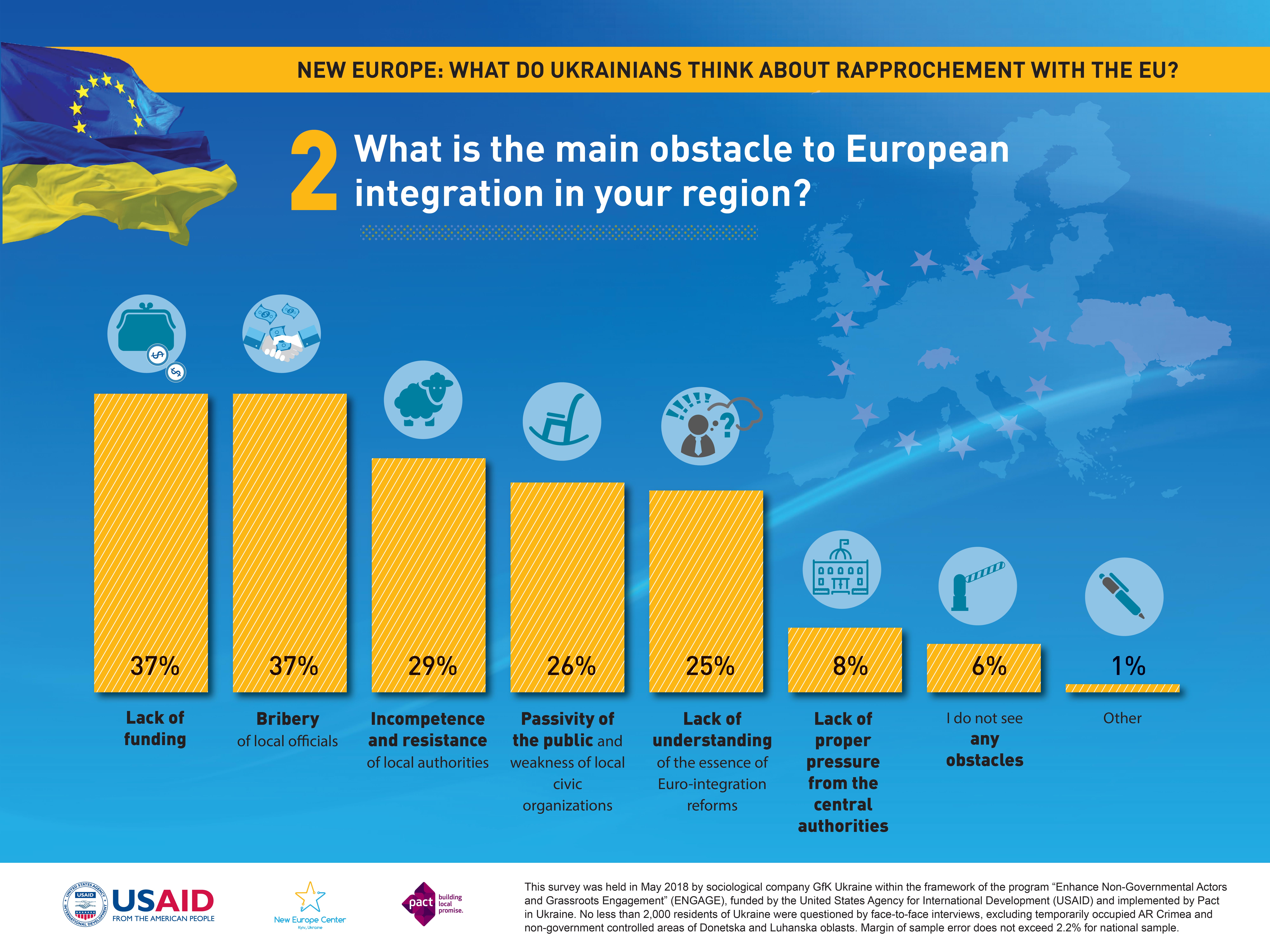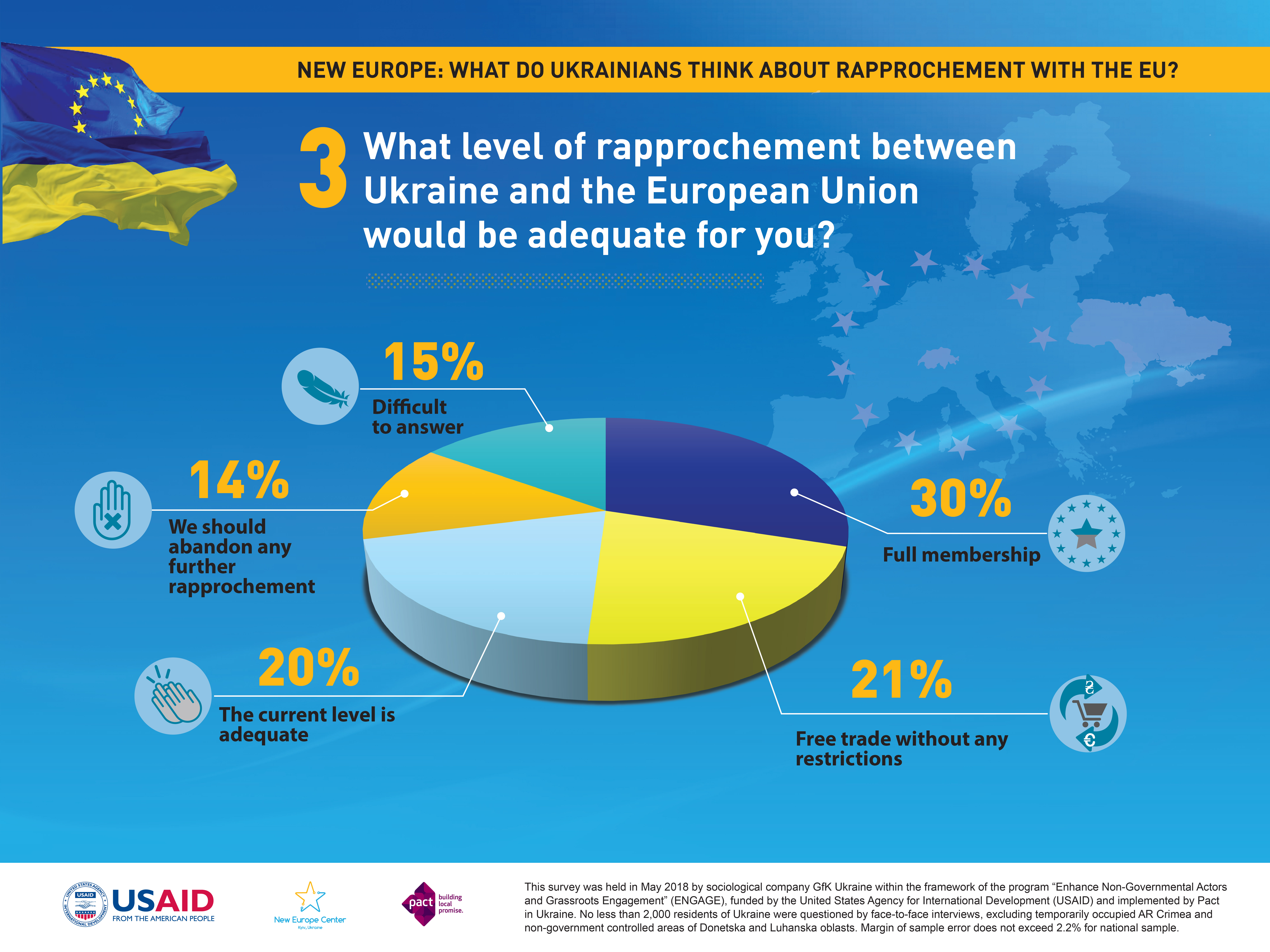 This survey was held in May 2018 by sociological company GfK Ukraine at the request of  the New Europe Center within the framework of the program "Enhance Non-Governmental Actors and Grassroots Engagement" (ENGAGE), funded by the United States Agency for International Development (USAID) and implemented by Pact in Ukraine.
All photos available at the link 
Full video of the presentation of the opinion poll results 
Video:Ukraine Crisis Media Center