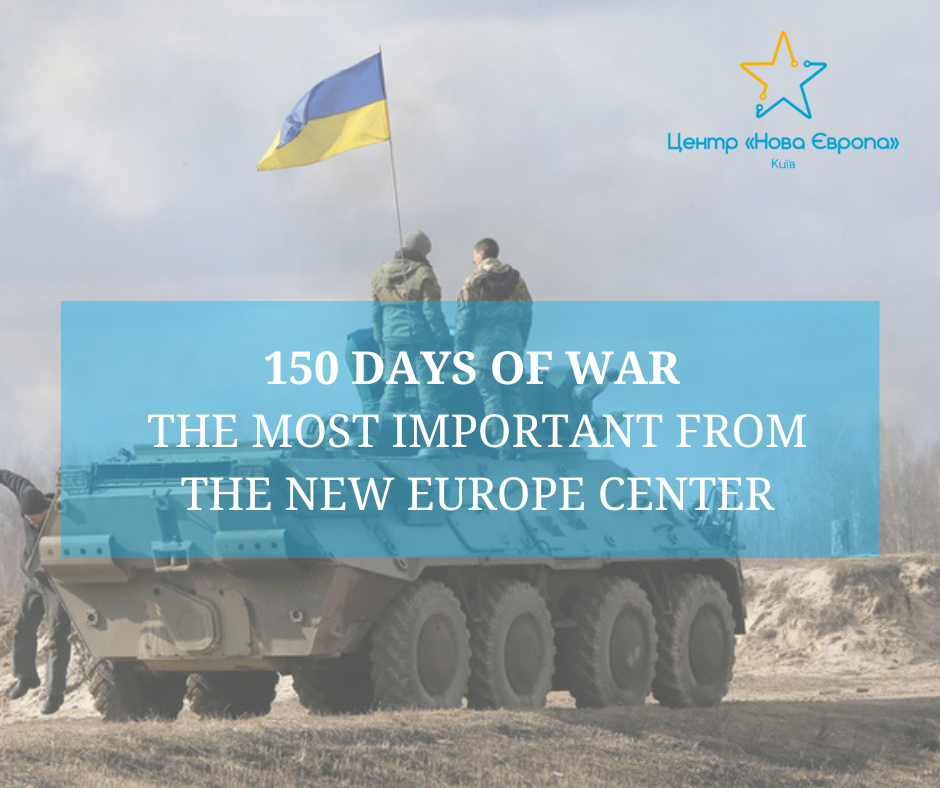 For more than 150 days, Ukrainians have been bravely resisting large-scale Russian aggression. The war is being waged on many fronts: the most important front is to expel the aggressor from Ukrainian land; it is no less important to maintain strong international support for Ukraine.
The New Europe Center decided to share its analytical contribution to numerous Ukrainian victories – a newsletter of the main analytical documents, events, comments that appeared in the last five months (March, April, May, June, July 2022).
The newsletter is available here.