On April 24 New Europe Center together with Carnegie Europe held a public discussion: "How to Deal With Breakaway Regions: Ukraine, Georgia, and Moldova?".
The discussion focused on different policy options for engagement and interaction with breakaway territories over issues such as mobility, trade and higher education. It drew on research being done by Carnegie Europe scholar Thomas de Waal in Georgia, Moldova and Cyprus.
The speakers were also former Minister of Reconciliation of Georgia Paata Zakareishvili and Ukraine's representative to the political subgroup of the Trilateral Contact Group for the peaceful settlement of the situation on the East of Ukraine Olexander Motsyk.
Some statements of the speakers of the discussion.
Thomas de Waal
All conflicts with breakaway regions are different but have several identical measurements:
"There is a geopolitical element: obviously, we see a strong role of Russia in cases of Abkhazia, Transnistria and Ukraine. In Cyprus, of course, Turkey and Greece are extremely important geopolitical actors. And there is a local element as well, indigenous element in all these conflicts".
"If you don't work with all these levels you are not going to achieve successful and peaceful resolution of these conflicts".
"Geopolitical level often blocks progress, Moscow is incredibly important factor. But you shouldn't stop working on the local level, because geopolitical changes, that you want, are available at the local level for peaceful resolution".
Paata Zakareishvili
In Abkhazia and South Ossetia, Russia is no longer respected, and the same will happen soon in the Crimea and in the occupied Donbass:
"It takes time for the euphoria to disappear. And after this time, I'm sure Ukraine will be more democratic […] and ready to return these people. At least attract their interests. People should have a choice – where are we now and where we could be".
Olexander Motsyk
The Kremlin has created problems for many post-Soviet states that did not follow Russia's policy:
"All those countries which did not follow Russia's line have immediately faced great problems. The hot phase of the war in Georgia was renewed. Then came the turn of Ukraine, and it came because Ukraine did not agree with Moscow's pressure and clearly stated, through Maidan, that it belongs to Europe".
All main statements of the speakers can be found here (available in Ukrainian only)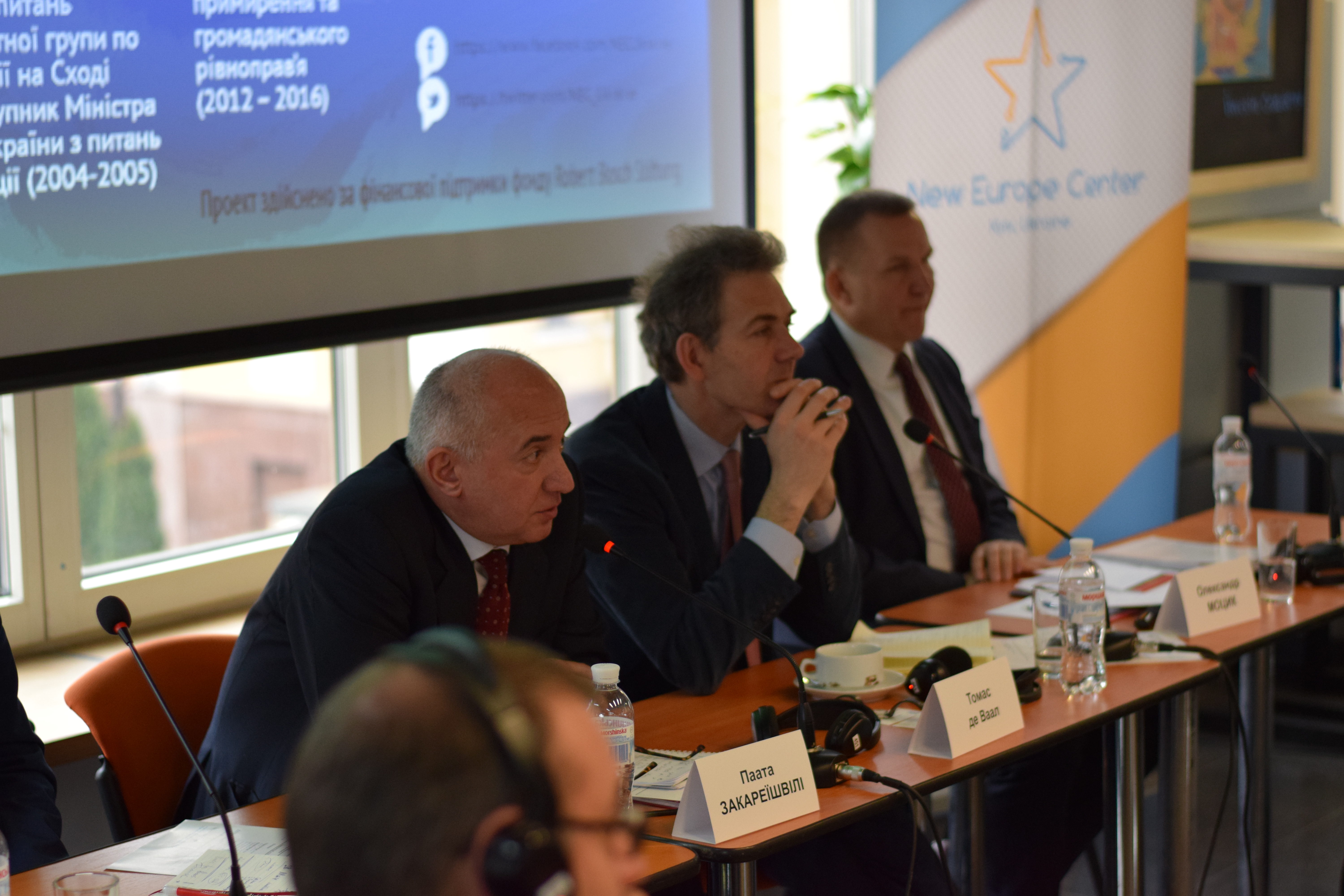 The discussion was attended by the Chief Monitor of the OSCE Special Monitoring Mission to Ukraine Ertuğrul Apakan, the Ambassador Extraordinary and Plenipotentiary of the United Kingdom to Ukraine Judith Gough, the adviser to the Minister for Temporarily Occupied Territories and Internally Displaced Persons of Ukraine Oleksandr Levchenko.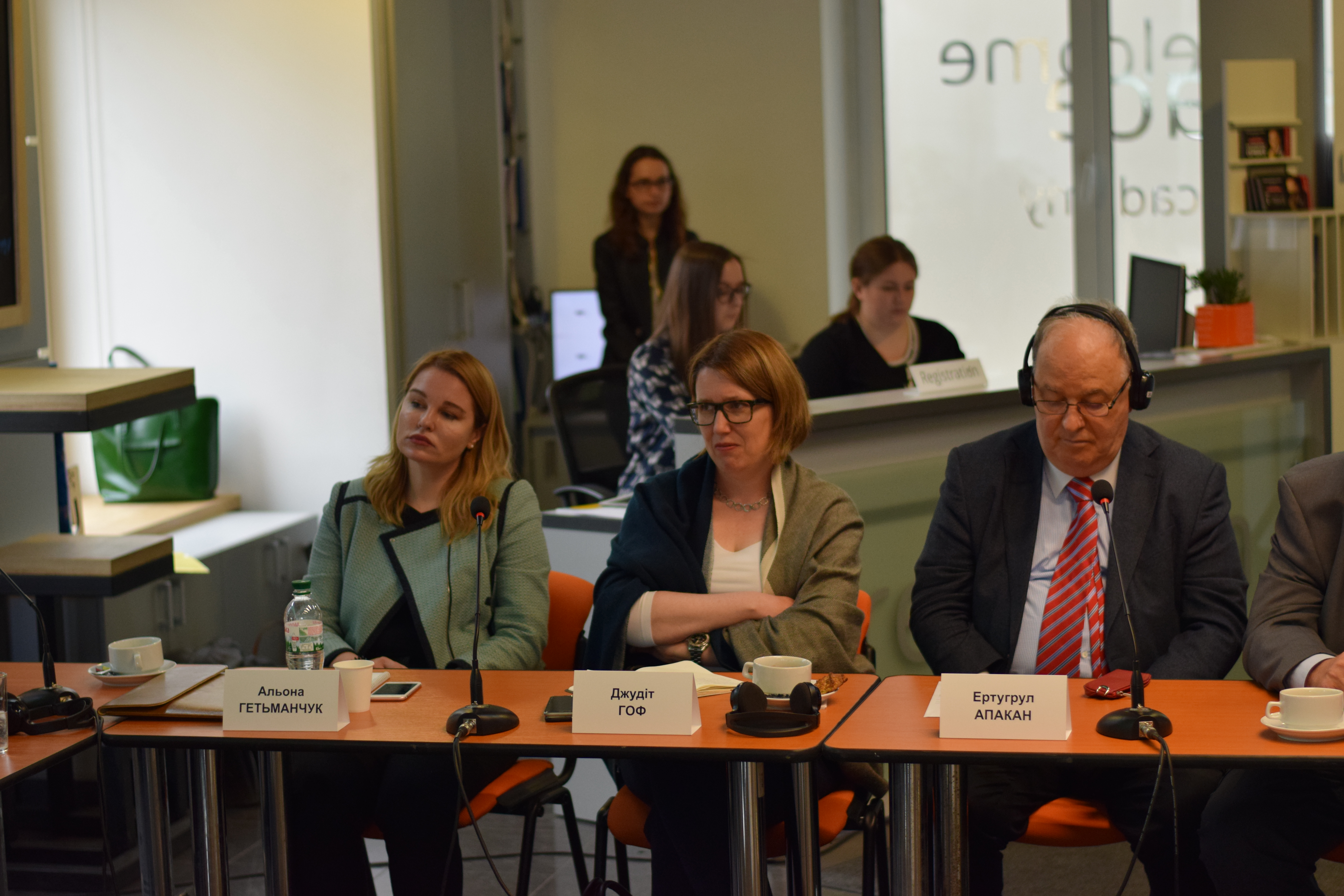 Full photo report can be found here
This project was made possible by funding from the Robert Bosch Stiftung.